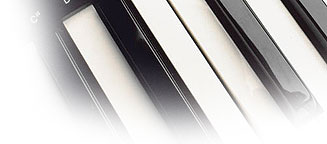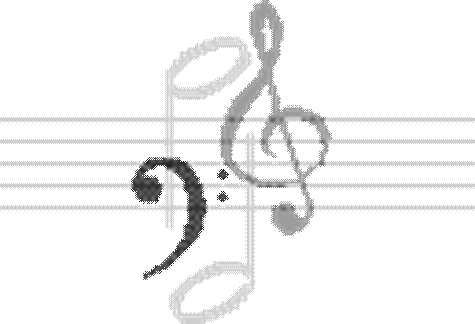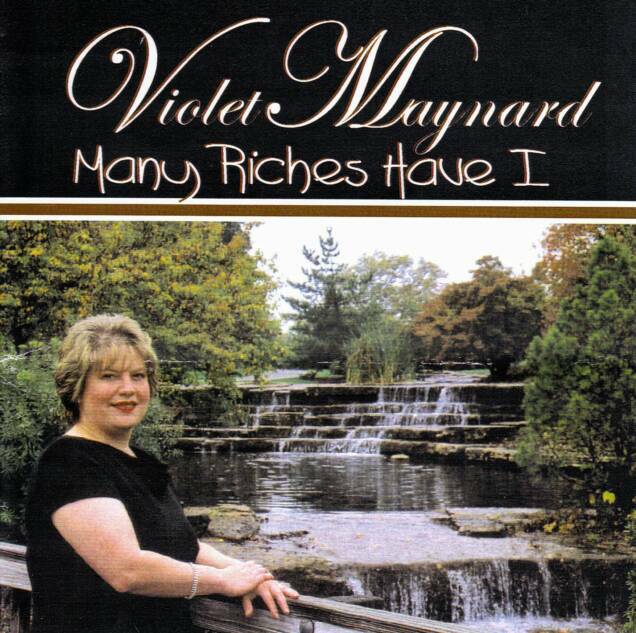 Song Titles:

1.

Be At Peace
2.

Do You Feel Jesus?
3.

He Changed My Life
4.

How Beautiful Heaven Will Be
5.

Just Take A Walk
6.

Let There Be Light
7.

Many Riches Have I
8.

Nothing But The Blood
9.

Nothing Here Can Stop Me
10.       The Unseen Hand






CDs - 1-$15.00, 2-$25.00, 3 or more - $10 each
"It's Awesome!!! You have a great voice Violet...!"

Charles Brady

Caraway Media Group

Song Titles:

1.

River Of Mercy
2.

Isn't That Just Like Our God
3.

The Rock of My Salvation
4.

My Refuge
5.

Do I Love You Lord
6.

They Are One
7.

Once In A Garden
8.

Thank You Lord For Answered Prayers
9.

He Will Save You
10.       I Have Decided To Follow Jesus

Sogospel.com - June 11-2009:

"RAA head Charles Brady noted; "Radio DJ's often play a vital role in our lives doing what they can to help and inspire and encourage the folks who listen to them every day. I guess in one sense they're like our emotional therapist! They spin songs that help us kick start our day, make it through our day and then serve us up a good portion of excitement during the drive time home.  In a time when so many people are hurting and looking for help and answers in such a depressed time, Violet Maynard's song gives a strong sense of hope and peace and direction as she declares "He Is My Refuge!" What a powerful message! What a needed message! And Violet Maynard delivers the song in a persuasive and believable fashion! "

The song recently released on Radioactive Airplay was immediately embraced by many DJ's and propelled it to a debut on the Top 100 Chart at Number 4! That is impressive by any standards but especially so for an Independent Recording Artist. "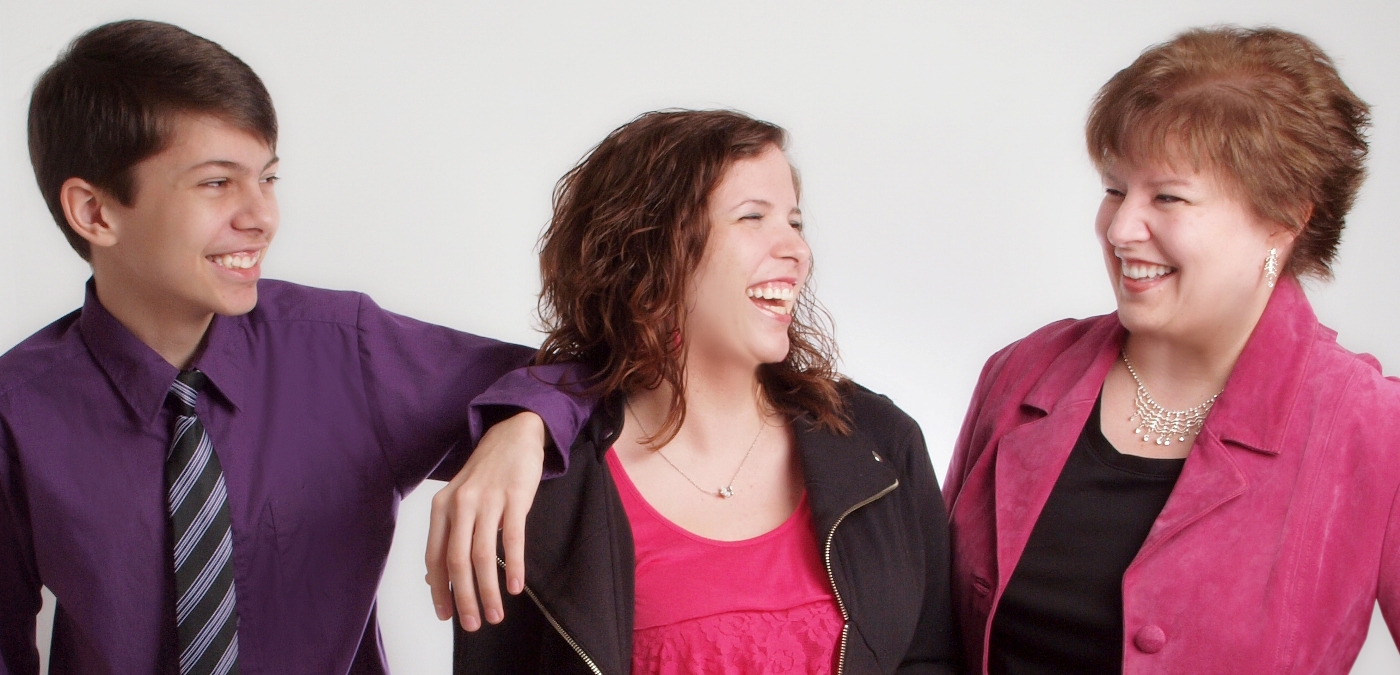 Violet Maynard and Family

Sharing The Love

PAGE UNDER CONSTRUCTION! 

More Information to Follow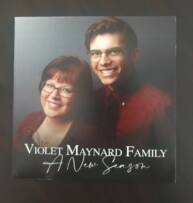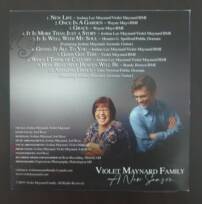 Our latest project...

A New Season

Available Now!